FD235HF A529 and A700 to 720K Emulation
Note, this modification will also work for the FD235HF-A700, you don't have to bridge the jumper S14
This type of configuration is mostly used by computer systems that require a 720K disk drive and we provide this information as courtesy, since 720K disk drives have been discontinued for quite some time.
To emulate the FD235HFA529 model as a 720K drive only, make a bridge in (solder across) jumper S14 in the printed circuit board assembly (PCBA).
There is no need loosen the screws, nor open the drive. The PCBA board is not covered by the bottom shield, and you should be able to find S14 immediately. Refer to figure A below to identify jumper S14: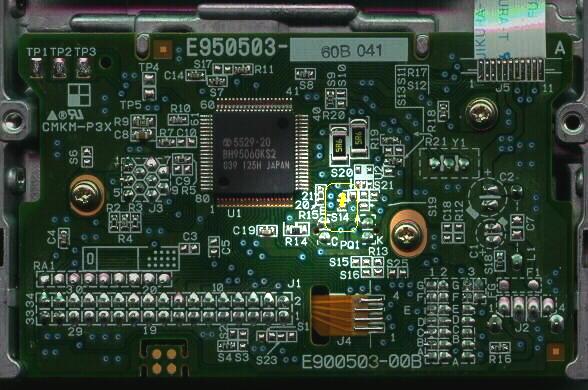 Figure A
Remove jumper DC34 (E2-E1)
Add jumper RY34 (E2-D2)
Add jumper DC2 (E1-F1)
Change the DS jumper from (B1-C1) to (B1-A1), unless you want to use the drive as a second internal drive.
Remove the jumper HA for the automatic density (G2-G1)
Refer to figure B below for the jumper locations.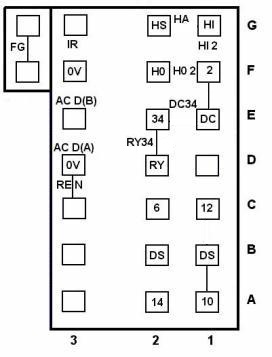 Figure B
Thanks to Dimitris Liappis for the info on the A700 revision.